10 Lines on Myself in English: In this article, you are going to read 10 Lines on Myself Essay. Self-introduction is a process that determines how the conversation will proceed. A good introduction should provide the necessary context, and give your specific focus in the introduction. Tell as much about yourself as is necessary. Let's start with 10 sentences on Myself Essay.
Read This: 10 lines on my school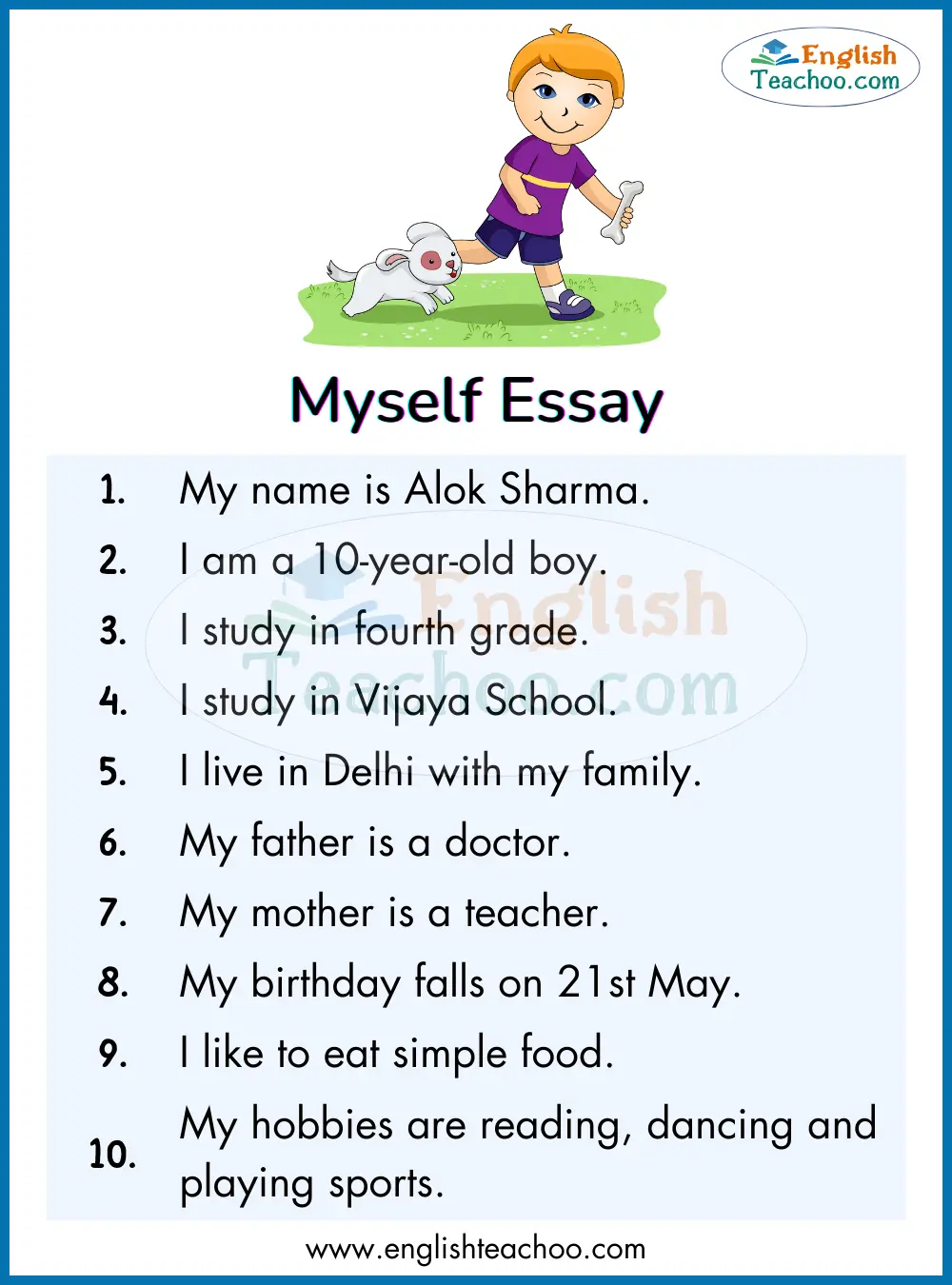 10 Lines on Myself
I study in Vijaya School.
I live in Delhi with my family.
My birthday falls on 21st May.
I like to eat simple food.
My hobbies are reading, dancing and playing sports.