Fruits Name In English
Fruits are very important for our health. They grow on trees. Fruits contain a lot of nutrients. They are very sweet and delicious.
Fruits' Name In English
Apple
Apricots
Avocado
Banana
Barberry
Black Currant
Black Plum
Blackberry
Blueberry
Coconut
Read this: Fruits Name in English to Hindi
Cranberry
Custard Apple
Dragon fruit
Fig
Gooseberry
Grapefruit
Grapes
Guava
Kiwi
Litchi
Mandarin
Mango
Monk fruit
Mulberry
Muskmelon
Orange
Papaya
Peach
Pear
Pineapple
Plum
Pomegranate
Pomelo
Prickly pear
Raspberry
Sapota
Starfruit
Strawberry
Sugar cane
Sweet potato
Watermelon
Wood Apple
Fruits Name With Images
1. Apple
I planted those apple trees.
2. Banana
Monkey likes to eat bananas.
3. Orange
She filled her mug with orange juice.
4. Pineapple
The pineapple was sweet and juicy.
5. Papaya
Blend raw papaya fruit to create a juice.
6. Mango
That mango tasted divine!
7. Guava
The guava has very small seeds.
8. Watermelon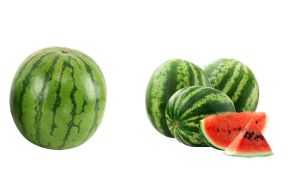 I must make the watermelon milkshake.
9. Wood Apple
Wood apple is a species native to India
10. Apricots
I like pears better than apricots.
11. Barberry
A barberry hedge bounded our small front yard.
12. Blackberry
I made blackberry jam yesterday.
13. Blueberry
Blueberry bushes need very acid soil.
14. Dragon fruit
Dragon fruit is the fruit of a kind of cactus.
15. Fig
16. Gooseberry
He was as green as a gooseberry.
17. Grapefruit
Oranges, lemons, and grapefruit are types of citrus fruit.
18. Grapes
Grapes are usually either green or red.
19. Litchi
Litchi is perhaps the most delicious fruit in the world.
20. Mulberry
I love mulberries, especially in a pie.
21. Peach
We planted a peach tree in the backyard.
22. Pear
23. Plum
24. Pomegranate
The right tree is the pomegranate tree.
25. Pomelo
Are you eating pomelo? It smells so good!
26. Sapota
Sapota is a powerhouse of many vital nutrients.
27. Starfruit
The star fruit is a good source of vitamin C.
28. Muskmelon
This muskmelon is soft and floury.
29. Strawberry
All the strawberry jellies had been eaten.
30. Raspberry
Red Raspberry is a mild astringent.
31. Sugar cane
This sugar cane is quite sweet and juicy.
32. Kiwi
Kiwi is a fruit that is indigenous to New Zealand.
33. Monk fruit
Monk fruit is native to southern China and northern Thailand
34. Sweet potato
Sweet potato can be eaten boiled, steamed, or fried.
35. Mandarin
Mandarin oranges can help individuals fight

infections

.
36. Avocado
Avocado salad is a favorite of mine.
37. Custard Apple
Custard apple is a rich source of vitamins A, B, and C.
38. Coconut
The coconut palm is a native of Malaysia.
39. Cranberry
We have apple juice and cranberry juice.
40. Prickly pear
41. Black Plum
Black Plum is also known as India Blackberry.
42. Black Currant
Black currant is very good for your body.
Fruits Name In English With Images